2023 Hyundai Kona Model Review in Greenville, TX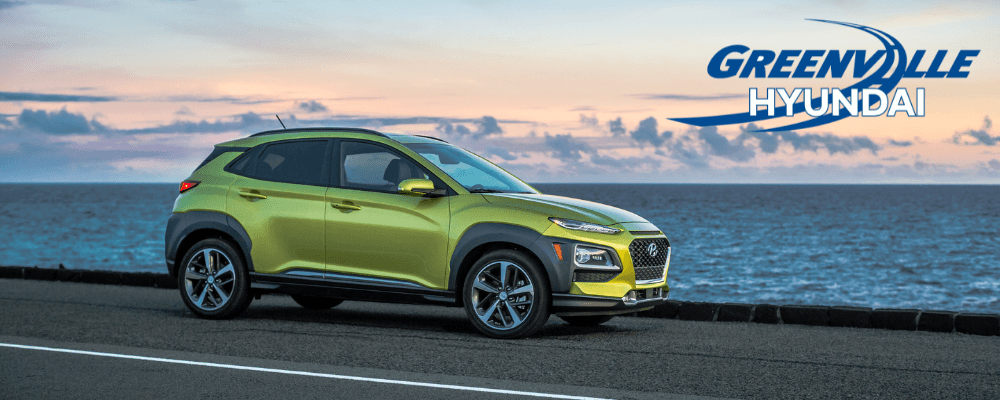 Are you tired of looking for a vehicle that looks good, offers decent capability, and has good fuel economy? Your search is now over with the arrival of the 2023 Hyundai Kona SUV. With satisfactory interior space and everything you'd want out of a modern SUV, the Kona could be a great fit for you. Continue reading to learn about all the 2023 Hyundai Kona in Greenville, TX, has to offer.
The 2023 Hyundai Kona's Exterior and Trims
The 2023 Hyundai Kona is an SUV, but the exterior has "sports car" written all over it. Each of the four available Kona trims offers a slightly different exterior look, making it easy to ride cool in a Kona that feels customized to your exact whim. In order of most affordable to most premium, the 2023 Hyundai Kona trims are the Kona SE, Kona SEL, Kona N Line, and the coveted Kona Limited.
The 2023 Hyundai Kona's Capability
In its most efficient form, the Hyundai Kona SUV gets an EPA estimate of 30 mpg in the city and 35 mpg on the highway. The 2023 Kona has two engine options, a 2.0L four-cylinder option with 147 horsepower or a 1.6L turbo engine with 195 horsepower. The Kona has both FWD and AWD models available depending on your needs and budget. The Hyundai Kona also has light towing capability, making the Kona clutch in a pinch.
Interior and Technology Features
The interior of the 2023 Hyundai Kona is comfortable and spacious. The cabin features seating for up to five people and additionally offers 19.2 cubic feet of cargo space. The cargo area can be expanded to 45.8 cubic feet with the rear seats folded down, making the Kona incredibly versatile. Cloth seats come standard, but leather-trimmed seats are available through upgrades. Other notable interior features include an available sunroof, an available premium sound system, and an 8-inch standard touchscreen infotainment system.
The Hyundai Kona offers all your favorite modern technology features like Bluetooth, power seating, a digital key and more. The Kona is also an SUV with the technology to keep you and your family safe. Equipped with Hyundai SmartSense, the Hyundai Kona is loaded with modern safety features like forward collision detection, smart cruise control, and blind spot collision avoidance.
Browse Our 2023 Hyundai Kona Inventory
Are you excited and ready to start shopping for a new Hyundai Kona? Browse our entire selection of 2023 Hyundai Kona models online or in person. Find the perfect color and trim combination, and shop for your very own 2023 Hyundai Kona SUV in Greenville, TX, today!
New Kona Inventory
Schedule a Test Drive Today
Compact, sporty, and efficient, the 2023 Hyundai Kona is an absolute joy to drive. Enjoy the experience for yourself by taking a Kona model for an informative test drive. Contact Greenville Hyundai to schedule a test drive today!
Contact Us