Events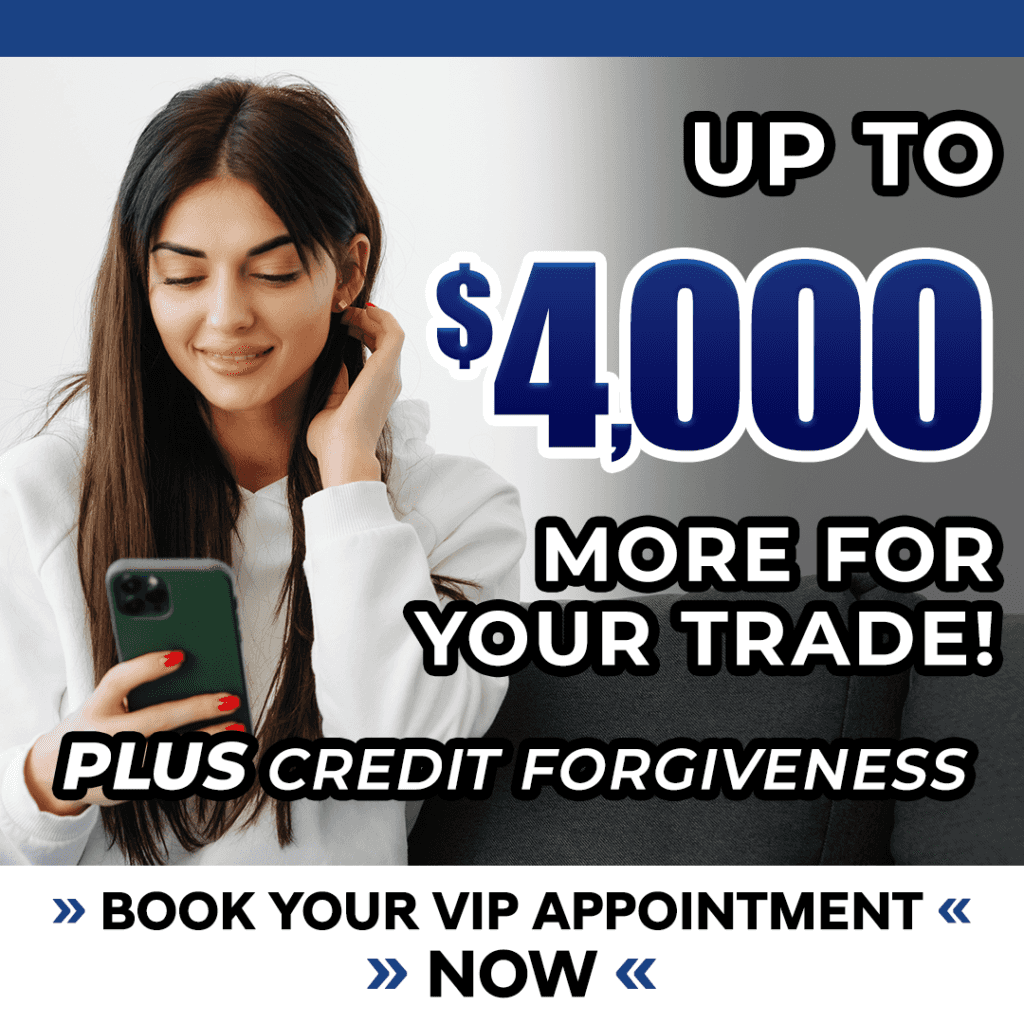 We are offering up to $4,000 MORE for your trade, no payments for 3 months, and much, much more!
CLAIM YOUR VIP APPOINTMENT NOW.
We only have 81 Trade-In Vouchers left to help you drive home happy! So don't wait, reps are standing by RIGHT NOW!!
We want to BUY YOUR VEHICLE! HUGE OFFERS up to $4,000 over normal value. Credit Forgiveness Program can get you riding today! We are here to GET YOU RIDING!
Along with Credit Forgiveness, we are offering one of the below services:
UP TO $4,000 MORE for your trade!
$2,500 CASH FOR ANY CLUNKER
Appointments with experienced sales staff
35 lenders to help you get approved!
$2,250,000 to lend to car buyers!
OVER Top Dollar for trades!
NO money down, just sign & drive!
BAD CREDIT, NO CREDIT, SLOW CREDIT…NO PROBLEM!
Negative equity? Have you been told you can't trade? YOU CAN HERE! This week only!