Hyundai Santa Fe vs. the Competition in Greenville, TX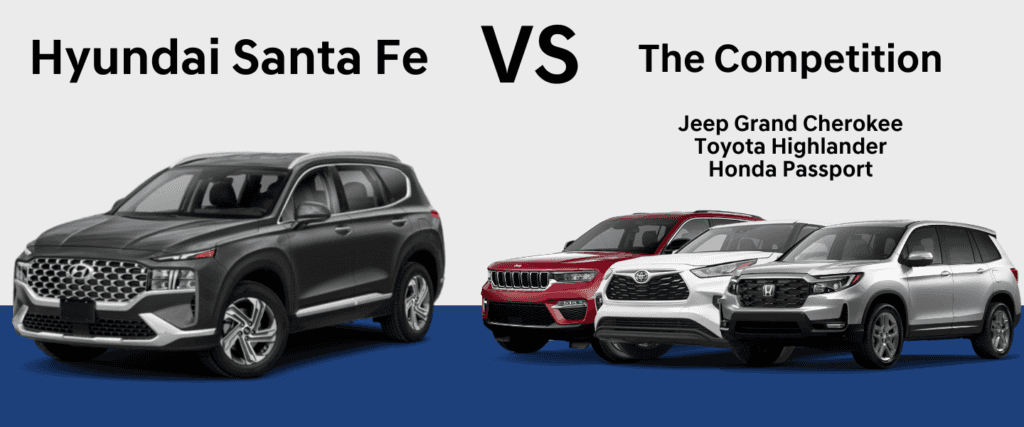 There's a lot of competition in the compact SUV market these days. That's why it's important to understand your options before you make a final decision. Read about the Hyundai Santa Fe versus its competition to see why the Santa Fe comes out on top. Then browse our new Santa Fe SUVs for sale at Greenville Hyundai!
Shop Santa Fe
Honda Passport vs. Hyundai Santa Fe Near Royse City, TX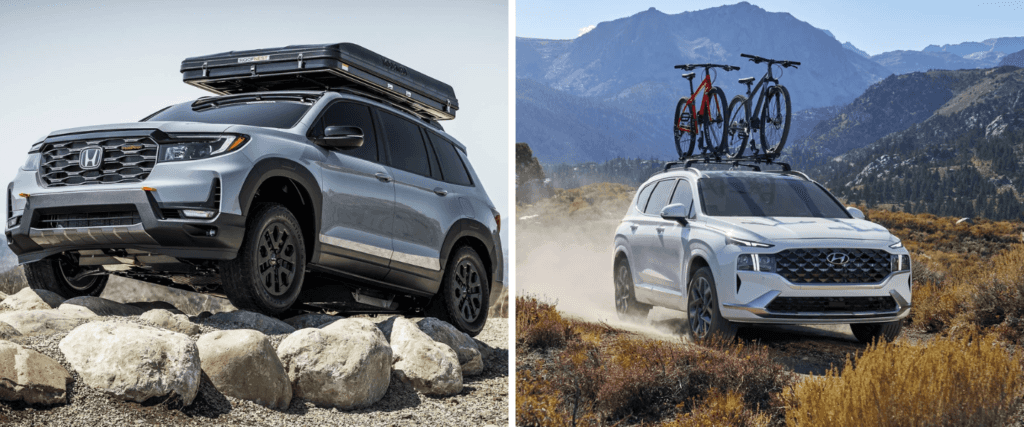 Affordability is a huge perk of choosing a Hyundai Santa Fe. In fact, the Santa Fe's starting price is $10,000 less than that of the Honda Passport! You don't have to sacrifice quality, either. The Passport does boast increased horsepower and torque but sacrifices fuel economy to do so. The Hyundai Santa Fe earns an impressive 25 mpg in the city and 28 mpg on the highway while the Honda Passport gets only 20 mpg in the city and 25 mpg on the highway. Technology and safety features are pretty even-keel across the board. The Santa Fe does have unique perks like voice command, hill descent assist, and active forward collision warning, just to mention a few. For an SUV that's more efficient and well-rounded, choose the Hyundai Santa Fe.
Toyota Highlander vs. Hyundai Santa Fe Near Caddo Mills, TX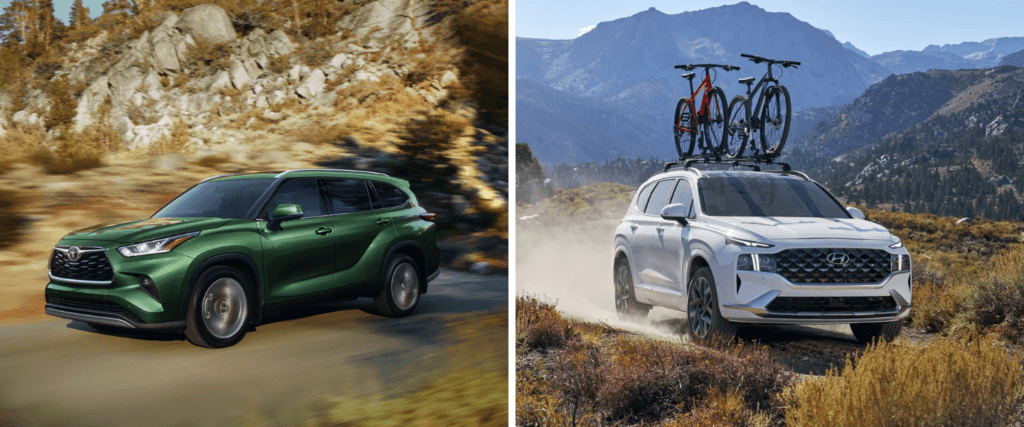 Once again, you can't beat the price of a Hyundai Santa Fe starting around $27,000 versus around $35,000 for the Highlander. The Hyundai Santa Fe also comes out on top when it comes to efficiency on your morning commute. Get 25 mpg in the city with the Santa Fe and only 22 mpg with the Highlander. On the highway, both models are neck and neck. You don't get quite as much cargo space with the Santa Fe, but it's better for increased leg and head room for you and your passengers. If you're looking for increased agility, high-tech safety features, and better interior perks, the Hyundai Santa Fe is the perfect option.
Jeep Grand Cherokee vs. Hyundai Santa Fe Near Princeton, TX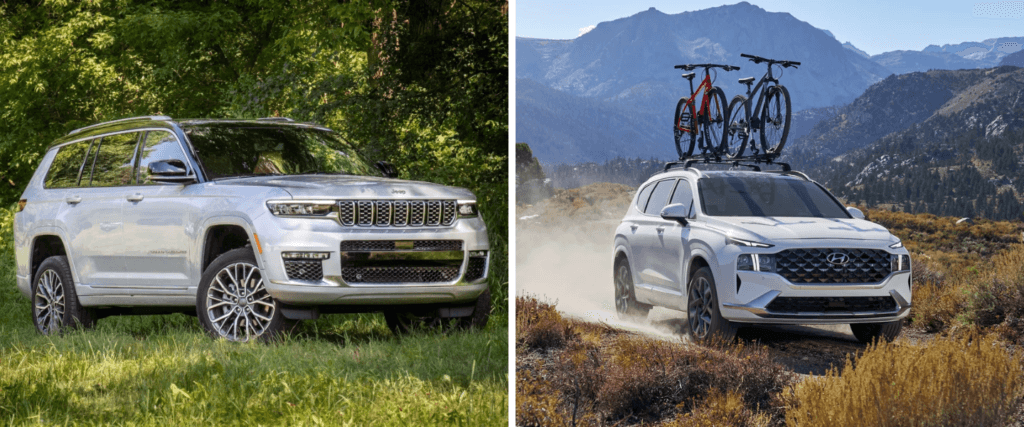 The Santa Fe still outpaces the Jeep Grand Cherokee at the gas pump with top-notch fuel economy. The Santa Fe also routinely earns a 5-star Overall Safety Rating from the National Highway Traffic Safety Administration to give you peace of mind on the road. Choose Eco or Sport Mode and utilize automatic high beams and adaptive cruise control with stop and go, none of which can be found in the Jeep Grand Cherokee. Other notable, unique technology features include Bluetooth streaming audio, front and rear USB inputs, and pedestrian detection. Even with impressive safety and technology features, the Santa Fe is still more affordable than the Grand Cherokee.
Test Drive the Hyundai Santa Fe in Greenville, TX
Overall, the Hyundai Santa Fe is tough to beat when it comes to affordability and efficiency. In each head-to-head, there's no better choice for your wallet while maintaining the integrity, safety, and high-tech options of any of its biggest competitors. Plus, Hyundai's superior warranties mean that you're further protected wherever the road takes you. Take a look at our inventory to find your next Hyundai Santa Fe at Greenville Hyundai.
Shop Santa Fe
Afterward, schedule a test drive to get to know the Hyundai Santa Fe in person. All you have to do to get behind the wheel is contact the friendly Greenville Hyundai team today!
Schedule Test Drive