Hyundai Sonata vs. the Competition in Greenville, TX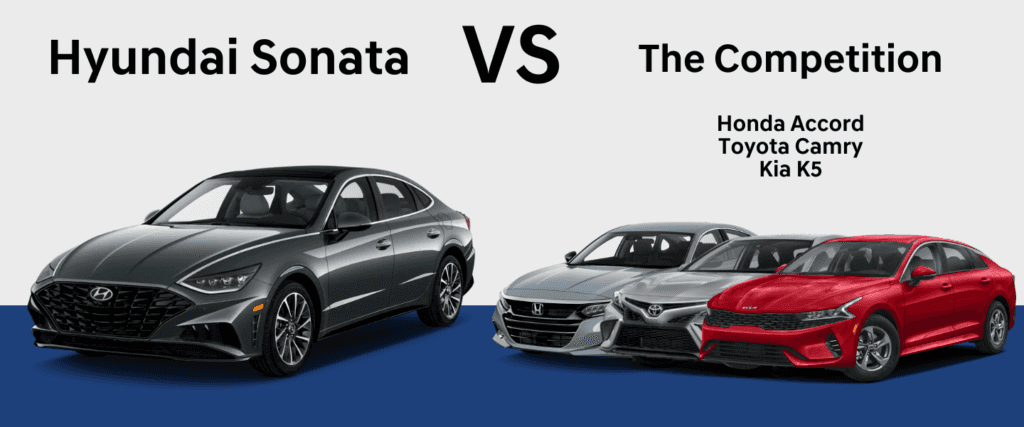 The Hyundai Sonata has several rivals in the crowded mid-size sedan scene. Yet, the Hyundai Sonata is affordably priced and easily can please beyond budgeting.
If you're curious about how the Hyundai Sonata fares versus the competition in Greenville, TX, this blog post has you covered. Keep reading to learn more. Then browse our Sonata inventory at Greenville Hyundai!
Shop Sonata
Honda Accord vs. Hyundai Sonata Near Princeton, TX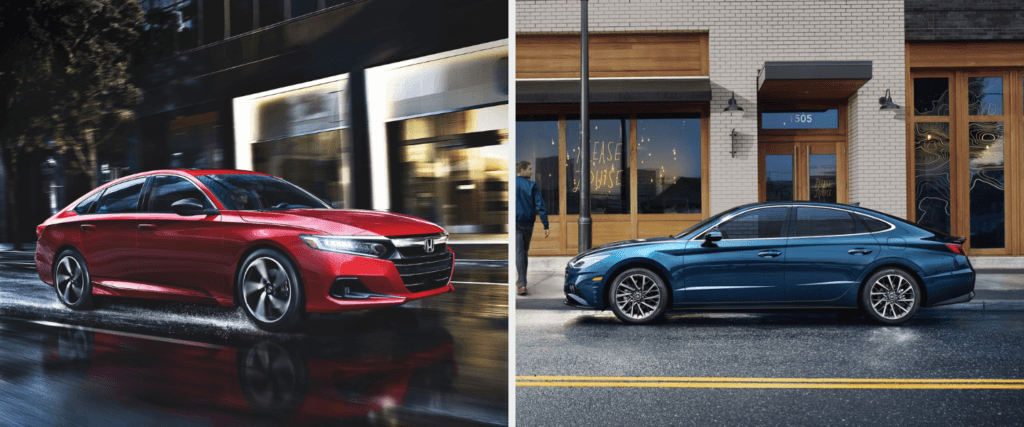 The Hyundai Sonata and Honda Accord get better each year. Both can be considered masters of the mid-size sedan class, offering spacious cargo areas, impressive fuel economy, and hybrid models.
That said, the Hyundai Sonata can offer a little more than the Honda Accord, making it a clear winner when searching, "Hyundai Sonata vs. the competition."
For starters, the Hyundai Sonata has more engine options. In particular, the Sonata's dedicated sports model outperforms the fastest Honda Accord by nearly 40 horsepower. You'll also enjoy a large touchscreen and endless styling options in the Hyundai. If speed and more control over customization entice you, then you'll love the Hyundai Sonata!
Toyota Camry vs. Hyundai Sonata Near Royse City, TX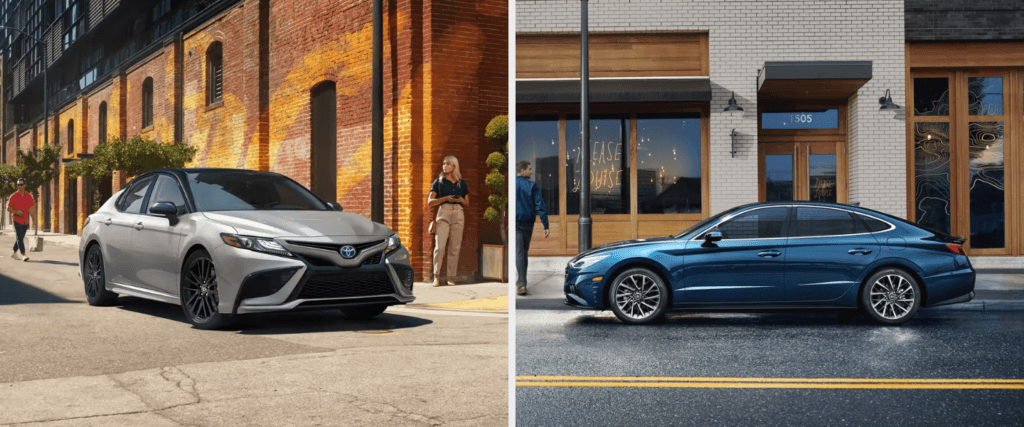 Another well-rounded mid-size sedan on the market is the Toyota Camry. But how does it stack up against the Hyundai Sonata? These two vehicles actually have some key differences despite stylish exteriors and easy-to-use infotainment systems.
Compared to the Toyota Camry, the Hyundai Sonata once again provides more engine choices. Plus, you'll have more space for passengers, including headroom and legroom.
Of course, we can't forget to mention Hyundai's impressive warranty here. With the Sonata, you'll enjoy an extra five years or 40,000 miles of coverage than you would with the Toyota Camry. Bottom line? The Hyundai Sonata is in it for the long haul.
Kia K5 vs. Hyundai Sonata Near Sulphur Springs, TX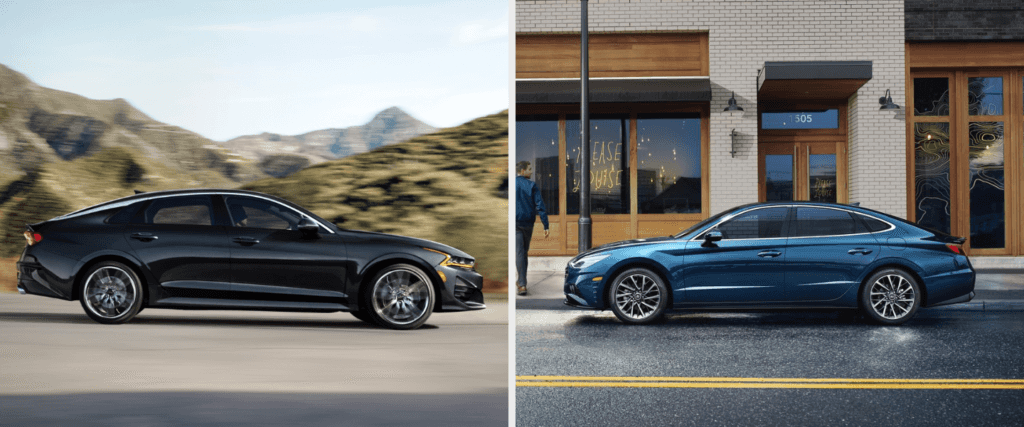 The Hyundai Sonata and Kia K5 are another close comparison, with similar dimensions, handling, and interior space. However, they are really two different breeds.
For drivers who prefer a more luxurious ride, the Hyundai Sonata will win over the Kia K5. Even the lower-tier Hyundai Sonata models use top-notch materials, while the K5 comes with some plastic trim pieces that cheapen the cabin.
If that doesn't matter to you, though, the difference in safety features should. The Hyundai Sonata comes with more advanced driver-assist options than the K5, including blind-spot monitoring and remote parking assistance. You can't put a price on peace of mind!
Test Drive the Hyundai Sonata in Greenville, TX
Checking out the Hyundai Sonata versus the competition in Greenville, TX, gives you a lot to consider. After all, choosing which mid-size sedan is right for you goes beyond the nitty-gritty features. It's also about how the vehicle will fit with your lifestyle. We hope that our comparison guide will help you make the right choice!
At Greenville Hyundai, we have an array of used and new Hyundai Sonata vehicles for sale or lease. We encourage you to browse our inventory. If you find a Hyundai Sonata that checks all your boxes, a friendly and knowledgeable team member will be ready to walk you through the process.
Or, get one step closer and contact us to schedule a test drive today!