Hyundai Tucson vs. the Competition in Greenville, TX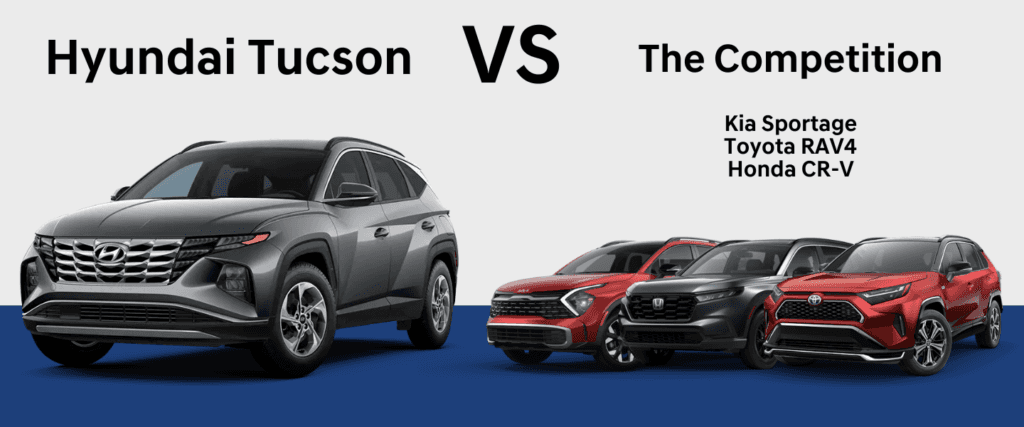 Every year, it seems like there are dozens more new SUV models to choose from. So, how does the popular Hyundai Tucson compact SUV measure up? In this post, we'll compare the Hyundai Tucson to the Honda CR-V, Toyota RAV4, and Kia Sportage. While they're all pretty similar vehicles, there are some key differences that you should pay attention to.
If you decide that the Tucson is the best SUV choice for you after reading, browse our inventory online at Greenville Hyundai!
Shop Tucson
Kia Sportage vs. Hyundai Tucson Near Princeton, TX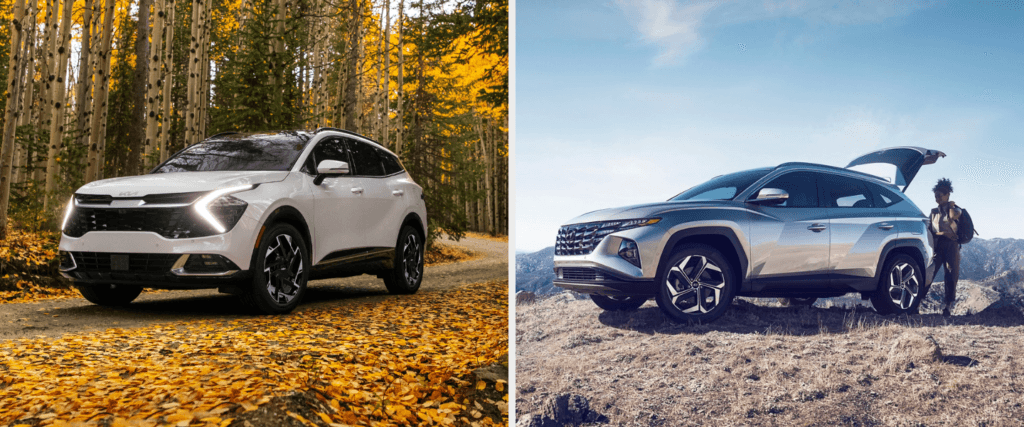 While the Hyundai Tucson and the Kia Sportage both boast a snazzy exterior design, you'll notice plenty of differences on the inside. For example, look at the fuel economy ranking. With an EPA-estimated combined fuel efficiency rating of 29 mpg, the Hyundai Tucson pulls ahead of the Kia Sportage. As an added bonus, the Hyundai Tucson has an available hybrid model that will take your SUV's efficiency to the next level. And that's not all; the Tucson also comes with five extra cubic feet of cargo space.
Honda CR-V vs. Hyundai Tucson Near Caddo Mills, TX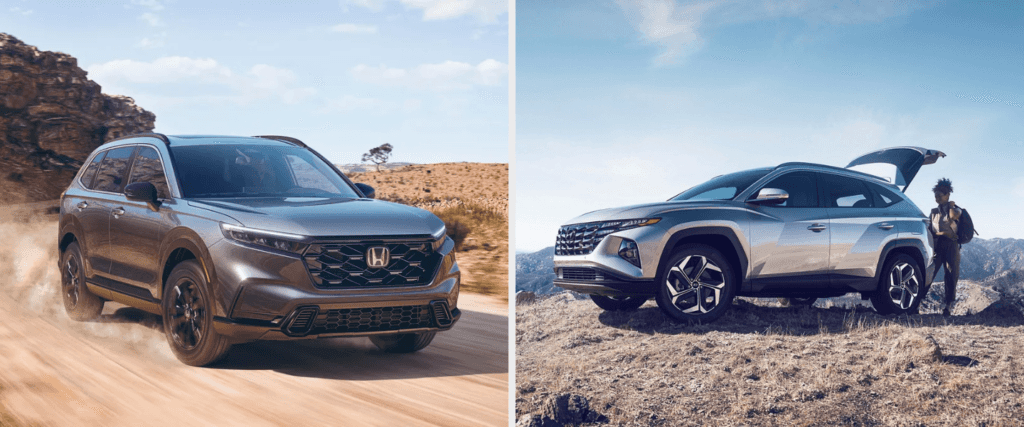 If you're shopping for an SUV, chances are you have an adventurous side, which means you need to be able to haul all your gear! That's why it's important to note that the Hyundai Tucson can tow 500 pounds more than the Honda CR-V. Plus, the Tucson offers features that you can't get with the CR-V, such as parking assistance as well as cooled and ventilated seats. As you can see, it's clear that the Hyundai Tucson has the Honda CR-V beat!
Toyota RAV4 vs. Hyundai Tucson Near Royse City, TX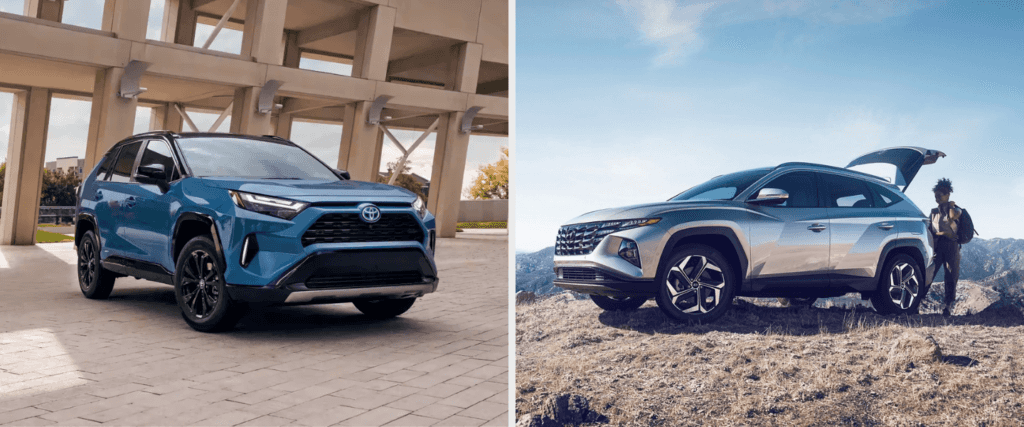 While both the Hyundai Tucson and the Toyota RAV4 seat five people, passengers will have more room to sit comfortably in the Tucson. In addition, if you value having a spacious trunk, the Tucson is the clear choice. With a maximum cargo volume of 80.3 cubic feet when you fold the rear seats down, the Hyundai Tucson is leagues ahead of the RAV4's 69.8 cubic feet. And of course, we can't forget to mention Hyundai's unrivaled 60,000-mile warranty—that's nearly double what Toyota covers!
Shop the Hyundai Tucson at Greenville Hyundai
Are you ready to become the proud owner of one of the hottest compact SUVs on the market? At Greenville Hyundai, we have an excellent selection of new Hyundai Tucson models for sale, along with plenty of other Hyundai SUVs. Check out our entire inventory online, or stop by the dealership to shop in person at your convenience.
Shop Tucson
Test Drive the New Hyundai Tucson in Greenville, TX
Ready to learn more about the Hyundai Tucson and its amenities in person? We would be happy to take you for a test drive in a brand-new Tucson in order to address any queries you may have. Call Greenville Hyundai to make an appointment for a test drive with us right away!
Schedule Test Drive